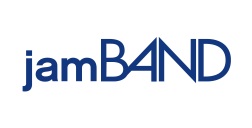 Been taking lessons for a while? Tired of practicing alone in your bedroom? Ready to take it to the next level?
Well, plug in, crank it up, and join the band!
JWY!'s JAMBand meets weekly for 8 week sessions for students of all instruments and abilities. Coached by a master JWY! Teacher and formed by students with comparable skill levels, each JAMBand will experience the arts of songwriting, arranging, performing, rockin', rollin', swingin', groovin', of course, Jammin', and the ever-challenging task of deciding on a band name! More importantly, participants in JAMBand learn how to communicate effectively, collaborate with peers, develop listening skills and musical abilities, and work hard to create something truly special with new friends. Performance opportunities are available for each band!
Winter Program Details:


Ages: 8+ yrs
Price for first child: $225 for 8 wks.
Price for 2nd child: $160

Winter Session: February 1st - April 1st

Location: JWY! Program Center
12B Mica Lane Wellesley, MA 02481
MAP & DIRECTIONS

See our FULL CALENDAR for specific days the center is closed. Additionally, the calendar notes when the JamBand performances will be held.