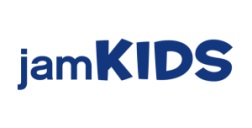 Give your child the gift of music!
Watch them grow in our JamKids program!!
Bridging the gap between JamBABY classes and in-home instrument lessons, JamKIDS is ideal for children (4-6 yrs) interested in song, dance, play, and creative learning. With the guidance of a JWY! teacher, JamKIDS are introduced to a variety of instruments and build a solid foundation in the fundamentals of music. JamKids classes introduce students to the musical alphabet, rhythms, and expressive musical concepts such as forte, piano, and crecendo. Students will have the foundations to dive into private music lessons after completing JamKids classes.
JamKids ages 4 yrs. - 6 yrs.
Price: $225 per child for 8 wks.
Winter II Session: February 1st - April 1st
Location: JWY! Program Center
12B Mica Lane Wellesley, MA 02481
MAP & DIRECTIONS
See our
FULL CALENDAR
for specific days the center is closed.
*this is a drop-off program
REFUND POLICY: A student has their first two classes to decide if he/she wants to remain enrolled. If for any reason a student chooses to un-enroll, a full refund-less the $30 nonrefundable registration fee and any redeemed classes-will be given. You must notify us within 24 hours of the second class if you do not wish to continue. No refunds will be given after this deadline.
ENROLLMENT POLICY: Once your child is enrolled at Jammin' With You, his/her enrollment will carry over from session to session during the school year unless you notify us by filling out an un-enrollment form that your child will not be continuing into the next session. If you do not notify us, your child will be automatically re-enrolled and your credit card billed. All current and new students must re-register for the fall session. Jammin' With You! reserves the right to cancel classes with low enrollment.